Boxing Day Blues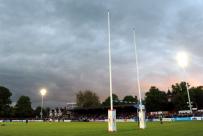 By Blues Brother
December 28 2019
A packed Goldington Road failed to motivate the Blues enough and they allowed local rivals Ampthill to close the down down in the second half.
You have to take your chances in any sport and just at the moment Blues are not doing so.
They should have had tghe game on in the fiorst half but failed to press home the advantage and 20 second half points saw the visitors winning 23-10.
Gory details ommitted.
pqs: qs: