Butts Park Here We Come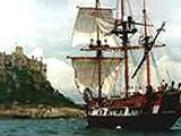 By DC
January 17 2019
AS most of us using this Forum struggle to provide a full story to keep the site running, how about an experiment using an old party game.
I'll start off with a few paragraphs and then you guys (all genders welcome) can continue with a para or two and see where we end up.
For starters: this weekend (Sat 19th Jan KO 3pm) we head up to Coventry for the first time in quite a few years, the last visit being a bitterly cold Friday evening on the 18th December 2009 when the Pirates won 12-27.
The line up that night was: Rob Cook, Aisea Havili, Nick Jackson, Reece Jones, Jimmy Moore, Jonny Bentley, Gavin Cattle capt (James Doherty 70)
Blair Cowan (Rod Labuschagne 76), Sam Betty, Dave Ward, Ben Gulliver, Laurie McGlone, Alan Paver (Rudi Brits 76), Rob Elloway (Tyrone Holmes 10, Matt Evans 76), Ryan Storer (Carl Rimmer h/t).
Replacement (not used): Steve Winn.
pqs: qs: