A Harsh Lesson Hopefully Learned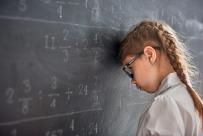 By LI Bohemian
November 4 2019
Early Saturday morning, I awoke with a sense of dread, not for the game I'd be watching in the afternoon, Irish had started the season well, with a win away from home the previous weekend, Irish were at home to a team they had narrowly lost to the week before the Premiership started. The trepidation in my heart was for game I was about to watch in the morning, I wrongly thought England were going to be roundly beaten.
I went down my local pub, they were showing the game, dishing out tea, coffee and sarnies. I couldn't believe the performance the of the England team.
Later that day the same thing happened again. I couldn't believe the performance of the London Irish team. It was an under-cooked, under-prepared game plan in which every facet Sale had the upper hand on Irish for the majority of the game. The weather conditions completely suited the visiting teams set-up. The official was played like a well-tuned Fender Stratocaster by the Sale team, for example he pinged the Sale lineout for the first two throw-ins being squint, they just carried on throwing squint until he got bored with it. Sale's scrum was set up better and smarter than Irish, both teams employed a kicking game, but only Sale had the capacity to deliver one.
I'm not sure that Paddy Jackson is an upgrade on Myler yet, he may need more time to get into the swing of things and looks short on confidence at the moment.
As in the last time Irish were promoted, the opening fixture was won with conviction and flare that was not seen again until well after Christmas. Irish need to break this cycle that could undermine this season before Irish get their reinforcements. These players will arrive as players arrive for other clubs so Irish will have to be a lot more clever in their approach to the season than witnessed today. Hopefully if they learn from this last game one win shouldn't define a season, but also one heavy defeat shouldn't either. Irish need to really show a bit more than they did in the first half, when the game was effectively gone.
Must do better.
pqs: qs:
A Harsh Lesson Hopefully Learned
Posted by: The Craic www.londonirish.org (IP Logged)
Date: 04/11/2019 10:31
What do you think? You can have your say by posting below.
If you do not already have an account
Click here to Register
.
Sorry, only registered users may post in this forum.