Back to back big wins!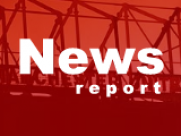 By Rogero
December 8 2019
What a difference a week makes! United and all at Old Trafford are feeling very much better about life and the season ahead. after two important and crucial wins against Spurs and Manchester City within a few days of each other. In the midweek premier league tie at Old Trafford United looked sharper than they have for months as Tottenham were brushed aside by 2-1 with Marcus Rashford getting both goals. This was followed by victory on Saturday evening at Manchester City.
In the pulsating derby United looked confident and controlled and their counter attacking game ensured a valuable and morale boosting 2-1 victory. Marcus rashford again from the penalty spot and Antony Martial scored the goals which were celebrated long after the match ended in the away section. The season my finally have got going! Well done reds.
pqs: qs: