Team performances fluctuate from good to awful...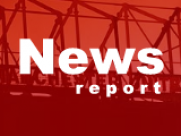 By Roger O'Brien
January 8 2020
It is very hard to predict which United team will turn up at the moment, after some really good performances and results the team struggled away at Wolves after being outplayed at Arsenal. They were truly awful in the first half of the Caraboa Cup semi final against Manchester City and the 3-1 reverse could have been much worse. Ole Gunnar has to find what makes the team tick, he needs to find the right mix and instill some confidence. There are tough games ahead and the cup games are becoming increasingly important as our league form falters.
On the immediate horizon are home games against Norwich, Wolves (FA Cup), and Burnley with the daunting task of Liverpool at Anfield in the mix too. All these before the second leg of the cup semi final v City!
pqs: qs: