167 People required for for each match....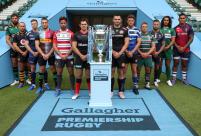 By Saint Ted
May 6 2020
World Rugby have today issued the guidelines for a return to play. This is an organic document, so expect it to change as the science evolves
All of the documents can be found here at World Rugby
As of typing, I haven't read the whole document yet, but what did stand out to me is that it will take 167 people to get a match played and on TV.
Full list is...
| | |
| --- | --- |
| Personnel | Number |
| Home team players | 15 |
| Visiting team players | 15 |
| Home team substitutes and bench support | 11 |
| Visiting team substitutes and bench support | 11 |
| Home team travelling reserves | 3 |
| Visiting team travelling reserves | 3 |
| Home team roving Doctor | 1 |
| Visiting team roving Doctor | 1 |
| Home team roving Physiotherapist | 1 |
| Visiting team roving Physiotherapist | 1 |
| Home team Technical box (water carriers) | 2 |
| Visiting team Technical box (water carriers) | 2 |
| Home team Coaches box | 5 |
| Visiting team Coaches box | 5 |
| Match Day Doctor | 1 |
| Immediate Care Lead | 1 |
| Medical room video viewer | 1 |
| Paramedics | 6 |
| Other medical specialists | 2 |
| Medical room video operator | 1 |
| Security guards | 4 |
| Referee | 1 |
| Assistant Referee | 2 |
| Side-line Referees, time keeper, statistics and communications | 7 |
| Television Match Official | 1 |
| Citing Commissioner | 1 |
| Ball team and ball team supervisor | 7 |
| Match Manager | 1 |
| Match Director | 1 |
| Administration | 10 |
| Broadcaster pitch-side crew (cameramen, line runners & floor manager) | 20 |
| Commentators | 6 |
| | |
| --- | --- |
| Outside broadcasting van | 15 |
| Stadium operations | 8 |
| Big screen and PA announcer | 2 |
| TOTAL | 167 |
pqs: qs: