Nov 30 - Albion v Richmond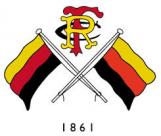 By Igwok
November 29 2019
Albion face a tough challenge this weekend as they travel away to Richmond, currently second having been knocked off the top perch after a defeat at Sale last weekend.
Albion's away form continues to be a concern as they have yet to win on the road and the ongoing injury woes are not helping the cause.
That is not to say that Richmond can't be contained, two losses on the trot, and their last win against lowly Cantebury, shows that there may be an opportunity if Albion can bring their 'A' game.
In terms of tactics it appears that Richmond favour the pack, so an open game would suit Albion. Good handling and discipline will be essential.
Weather - overcast, but dry with a slight breeze. Slightly chilly - should be ideal for rugby.
Game forecast - difficult to see anything but a heavy defeat for Albion. May get a losing or try bonus point.
Squad as announced on Offy Site:-
15. Conner Eastgate
14. Seta Raumakita
13. Dean Squire
12. Javiah Pohe
11. Alex Ducker
10. Sam Moreley
9. Joe Snoe
8. John Kelly
7. George Mills (C)
6. Lewis Pearson
5. Dan Collier
4. Scott Makepeace
3. Dan Pullinger
2. Jamie Salter
1. Jack Higgins
16. Koree Britton
17. Ashlee Crouch
18. Robbie Weeks
19. Cameron Setter
20. Josh Skelcey
pqs: qs: