Tigers v Saracens AP Match Report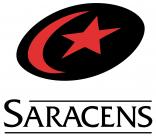 By Stopsy
November 16 2014
Tigers 21 Saracens 21 Over all I was pleased with the outcome of this game, Saracens were missing a lot of players as were we but to my untutored and potentially biased eye it looked like our2nds/3rds v their 1sts/2nds.
Saracens played the conditions excellently, their exit strategies worked well and they played a limited, and exactly the right, game plan well.

That said, we hung on in there and reeled them back to a 3 point deficit throughout most of the game.

Some of our kicking from hand was of dubious quality and we seemed to seek out Strettle in space in particular. Ironically it was this "tactic" that, with considerable help from Mr Wigglesworth, got us the draw in the end.

Brad took an opportunity to make an early impression on Burger with the latter having to leave the pitch for concussion protocol afterwards. Thacker showed his threat early on with a hack through and phenomenal speed however the whistle had already gone for one of the numerous knock ons.

Bosch had a spell in the bin and for me a yellow card was about right as we see the usual "it was a definite red" being matched by the "it wasn't even a penalty".

Mr Wigglesworth is certainly one of the easier ref's to read, if it looks like a game will break out, he blows up.

One hideous place kick aside, Owen looked composed and converted some excellent long range chances, I like the look
of Bell too.

Thacker did well and one suspects were he to be swinging between full match fit and on form Ayerza and Cole, he would be even better. It was a think of joy to see him sweep hook twice in the same scrum to get the ball, in days of yore the oppo hooker would have struck for it too.

Fraser made a macho first scrum and for what it is worth at the final scrum, if Gill's head came up between Fraser and Harry then he must have been at an angle and driving up.

And poor old Miles is going to attract a lot more kicks to him if he continues to struggle as he has shown.

That said, well done Tigers, 2 more points than I had feared.
So another attempt to keep the site up ends.
pqs: qs: