Results required to achieve Top 6 or Top 4 ?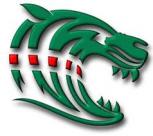 By Tiggs
January 24 2019
What do Tigers need to do to get a Top 4 or Top 6 finish ?
Well, it's getting closer, and it doesn't look easy from here on in.
Using recent years as a marker, to make the Top 4 will probably require 66pts.
As Tigers are currently on 29pts, we need another 37 points, 7 wins with try BP's, and a couple of losing BP's
That is a tall order indeed given the remaining fixtures, and the fact we have only 5 more home games Exeter, Wasps, Bath, Bristol, and Saints at home.
And away wins are in short supply, with few that look to be a likely win.
So it seems that Tigers need to concentrate on a Top 6 finish for Top European rugby next season ?
Again, using recent years, a total of 60pts is likely to be needed to quailify, and so another 31pts.
But where will these 31 pts come from ?
A v Sarries - Probably no pts here (0)
A v Wuss - Probably a LBP, but a possibility of a win ? (1/4)
H v Wasps - Probably 50/50, but a good chance of a LBP, or a TBP ? (1/4)
A v Sale - Another 50/50 with a good chance of a LBP, or TBP ? (1/5)
H v Saints - A good chance of a win with a TBP, just because the club will want to win this probably more than any other remaining game (4/5)
H v Exeter- Probaly no pts here either (0)
A v Falcons - A good chance of a TBP win at the moment, but if Falcons improve, a Friday night away is never easy (4/5)
H v Bristol - should be a win, but Bristol are capable of beating any one (4)
A v Quins- Probably the best chance of an away win, and a TBP (4/5)
H v Bath - Lets hope Tigers improve for the rest of the season, and this could be a win with a TBP (4/5)
So if my maths is correct, we might just get another 27-30pts, and that would mean falling just short of a Top 6 place, but it should be very close.
Does anyone else have a more positive prediction ?
pqs: qs: