New signings, or not ?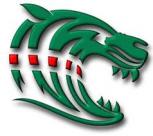 By Tiggs
March 21 2019
So, have our new signings set the World alight ?
Given the list of confirmed new signings, and leavers, it is hard to see how the squad will improve next season.
We can only hope that there are some very impressive signings yet to be made, but as rumours are usually flying about by now, the lack of any big names is worrying.
Can anyone make this look more promising ?
pqs: qs: