The Relegation Battle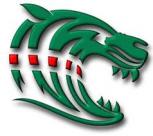 By Tiggs
April 23 2019
What will happen next ?
Remaining matches -

Tigers v Bristol
Falcons v Saints
Wuss v Glos

Bristol v Sale
Quins v Tigers
Saints v Wuss
Glos v Falcons

Falcons v Bristol
Tigers v Bath
Wuss v Sarries

Table -

Bristol 41
Tigers 38
Wuss 37
Falcons 30

And 46 pts is currently the definitely safe total, not that I see any one other than Bristol getting there.
Though it looks like Bristol's results could well decide who goes down ?
If Tigers can get one more win, then Falcons would need to effectively win all 3 games to finish above us. It would be good if that win was the Bristol game !
pqs: qs: