Cusworth's Last Stand....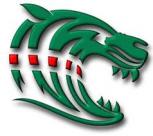 By Stopsy
July 20 2019
A blast from the past...
While starting the task of clearing my Dad's house I came across a newspaper clipping. My Dad was and is still a big fan of Les Cusworth, it appears he's not the only one.
"Cusworth's Last Stand Spells the End of an Era
Stephen Jones, The Sunday Times, 4 March 1990
Just as Leicester prepared to dance on the grave of the Midlands giant last week the old fellow rose up and punched them on the jaw. Northampton's brilliant victory in the quarter-finals of the cup recalled their greatest days. It was marvellous. But in another sense it was infinitely sad. It was Les's last throw.
Les Cusworth, Leicester's fly-half, is in his final season – barring some irresistible inner tug next autumn. When Dusty Hare, a fellow Tiger and fellow maestro, retired last season he had the finest stage for his exit. Hare bowed out in the Cup final at Twickenham before a world-record crowd. As Leicester bore down on the final this season we thought Les would go out in similar glory. Instead he was dumped in the provinces, albeit by a deserving team.
It is not just the sadness shared with Cusworth, that the last twist is now missing, nor our own frustration that the final will take place without the familiar small and balding figure, the razor sharp, darting conniving, controller; a man married not to method but to instinct. For Leicester, and for the sport, it is the end of an era.
In the Cusworth era, which spanned the 80s, Leicester became the most entertaining rugby team there has ever been. How many times did we arrive at Welford Road wearily conditioned by weeks of confrontation rugby, only to be dazzled, warmed, thrilled?
Time and again, with Cusworth and the ball deep inside his own in-goal; with a drop out the only option apparent; with the opposition trotting off to line up for the drop-out and with onlookers momentarily switched off, we all looked up again to see Leicester 30 yards up the field on some risky and glorious counter, with Cusworth conjuring with Clive Woodward and Paul Dodge; or later with Rory Underwood and Barry Evans, the right wing who broke the club try-scoring record recently and who for me is the most thrilling attacking wing of the era.
It has been sweet, but not candy floss. Leicester found the balance. They were fun but they were winners too. Cusworth guided them into 5 cup finals in the last 11 years and also to the league championship in its inaugural year. He did rein back slightly in league games, but still he conjured.
The influence spread, for it is not only in their play that the Leicester club lifted rugby. In all that time and in all those pressure matches I cannot recall a single unworthy incident instigated or even aggravated by a Leicester player, nor a single dirty match. Week by week it did not seem significant but looking back, knowing what we know of recent sport, this is remarkable.
Nor can I remember a time when Leicester's teeming followers fell out of love with their men. Cusworth's ambition could often slip into recklessness. Sometime, too the traditional instincts of the small man for self-preservation failed him and he was clobbered. But there was never a note of anger from the crowd, just a rueful groan suppressed lest Cusworth should think the crowd wanted him – and Leicester – to conform to pattern.
The crowd are a warm, classless striped horde with a remarkably high female count but far more than an adjunct. Leicester supporters did more than any team or any individual match to establish the Cup competition. It was drifting aimlessly into the 80s but by turning up in such large and enthusiastic numbers when Leicester won three times they simply galvanised a plodding competition. When the
sponsors and the Rugby Union count the blessings of a sell-out final in May they should never forget that.
Perhaps Leicester will not appreciate the use of the past tense in all this. Cusworth still has the season to play out and in any case he is just one player. The others will play on and indeed the current Leicester team averages an age no more than the mid-twenties. Dodge and Evans are still around, John Liley is expanding to fill Hare's position at full-back and Matthew Pool and Simon Povoas are leading a generation of promising young forwards.
Dean Richards, the colossus, will be ready to return shortly after injury. Leicester also have Jez Harris and Ashley Johnson jockeying for the fly-half jersey. They attract heavy sponsorship, are run professionally by amateurs and are about to announce the appointment of the first paid director of coaching.
So what is the problem, why is the era at an end? It lies in the shock to their system. Cusworth was so central , made so many decisions and ran so many plays. The play-making role will have to be shared and wavelengths retuned. The balance and the sweep of the team will be completely different. Physically, the hole will be small but it will need four players beavering with shovels to fill it.
It will be fascinating to see how Leicester cope and there will be a period of delicious anxiety for their followers at the start of next season.
Prompted by Les Cusworth, Leicester have given rugby wonderful riches. It is of vital importance far beyond the boundaries of the city that they surge on."
pqs: qs: