Williams Racing retains Russell and Latifi for 2021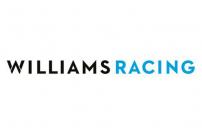 By Andrew Hooper
July 17 2020
Williams Racing retains Russell and Latifi for 2021
The Williams Racing Team would announce that they would continue with their current drive lineup going into 2021. They would join Ferrari, McLaren and Renault in confirming their drivers.

Both George Russell and team-mate Nicholas Latifi confirmed that they are on multi-year contracts that would see them back at Williams in 2021.
Russell said: "I signed a three-year deal with Williams and I'll be staying there for 2021, to build on last year and hopefully what this year turns out to be."
"I will be giving everything for Williams this year and next year, and see what happens after that."

Latifi also confirmed the same contract with the Williams team.

Latifi said: "I have a multi-year deal with the team, so yes I will be with the team in 2021."

In regards to Russell, who is a Mercedes Junior driver, Deputy Team Principal Claire Williams had indicated that she wanted to keep him. The situation was in part resolved when it became knowledge that Mercedes had in principal an agreement with Bottas that will see him stay with their team in 2021. The original thought was that George would replace Bottas in 2021.

Russell added: "Claire was very firm in her decision that she was not ready to let me go."

"Ultimately, as I have a contract with Williams, I have to respect that decision."

Regardless of what happens in 2021 Russell is still seen as a potential future Mercedes driver.

Both drivers said they would be staying with the Williams team regardless of whether new owners came in for 2021.
pqs: qs: