Results: 1871Royals Poll Question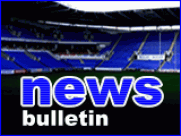 By Mark Sugar
August 25 2005
Over the past couple of weeks,1871Royals has been running the poll question of where do readers think the Royals will finish next season?After 4 games,we sit proudly on top of the Coca Cola Championship but what percentage of you think we can possibly win it?Read more to find out.
PLAYOFF HEARTACHE AGAIN?
During the course of the summer, we ran as usual our 1871Royals poll and the question put to our readers was;
"Following the arrival of Leroy Lita, where do you think Reading will finish next season?"
The answer's were close but interesting, especially with the Royals sitting top of the Coca Cola Championship after 4 games. The result's are as follows;
| | |
| --- | --- |
| Champions | 10% |
| 2nd | 13% |
| Playoff Winners | 14% |
| Playoffs | 27% |
| Mid Table | 19% |
| Relegation Dog Fight | 17% |
Just over a quarter of over expected Reading to once again be in the Playoff mix. The recent history of our football club would back this up with the Royals having been involved in some kind of promotion push with a realistic for 5 consecutive seasons now. It's with the finance that Chairman John Madejski brings we can proudly say that statistic, and I for one am extremely grateful for what Mr Madejski does to this football club.
2nd in our results was 19% of readers saying we would finish around the mid table mark. Surprising for me anyway, bearing in mind we saw a good turnaround in players over the course of the summer. Numbers wise we maybe smaller, but quality wise we are much better. You sense that with specialist "squad" players such as Chris Makin and John Oster would do a better job than say for instance what Andy Hughes and Paul Brooker offered us.
Then in 3rd place, 17% of you said we would be in a relegation dog fight, suggesting that there wasn't much faith in Manager Steve Coppell.
But the important message is not to get our hopes up. We've done that many a time, most recently last season where had we picked up 1 win between those cursed months of January - March, it could have been us in the Premiership. The season still has a long while to run, and like all the other clubs we'll have our good days and bad days but lets hope come the end of April it's us celebrating another promotion party.
The next 1871Royals poll question is;
"How much money is Steve Sidwell worth?"
It's clear Sidwell is one of our better players and most likely our most valuable. Should we not do something this season, it seems more than likely the club and Sidwell will part company and we want to no what you think Sidwell is worth.
If Neil Warnock values his midfield superstar Phil Jagielka at £4million, then Sidwell must surely be around the same valuation, if not more.
The results of our current poll will be confirmed within the next couple of weeks.
Why not have your say on this story, visit the 1871Royals Message Board
pqs: qs: