Match day pictures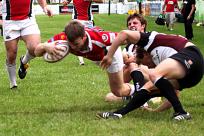 TRY!!!
By Frank Stormont
August 19 2012
A selection of pictures as we start the 2012/13 season. Check them out!
Check out the pictures of the Taunton picture above.
It take a while to get them all edited and up loaded but I will try and keep these as up to date as possible.
Also available online are images from the recent meet the players and the squad boat trip.
Just click on the images to see all the photos. If you have some of the same event then up load them in "Gallery"
Enjoy
pqs: qs: