EPCR Challenge Cup Draw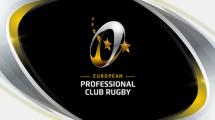 By Griff
June 24 2019
The draw for the European Rugby Challenge Cup took place last week and, with Irish's return to the Premiership came a place back in Europe. It is one of the biggest losses for a club supporter when your club is relegated from the top-flight that you lose the opportunity to go to European clubs.
So it was with some relish we awaited the results of the draw. I did try ahead of the broadcast to get my head around the rules and regulations surrounding the draw but I couldn't find a decent write-up in the short period of time I had so simply had to watch the draw unfold. I have to say the webcast was pretty slick and, apart from the video locking-up towards the end of the Challenge Cup draw, was as entertaining as such a form-filling exercise can be.
Irish are in Pool 2 of the 2019/20 competition and will visit (in excitement order):
Scarlets
Sorry Welsh folks, I'm sure Llanelli is lovely, I've never been and given Irish's record against the Scarlets (since 2002, played 6 lost 5 in all competitions - the win was at the Madejski) it seems an unhappy hunting-ground for the Exiles. Scarlets find themselves in the lower tier of Europe this time having had a pretty good season before last. They won't be happy about it, let's hope Irish can even the Win/Loss ratio a bit. At least it's a relatively short hop from London/Thames Valley.
Bayonne
Irish have fond memories of Bayonne from this competition in 2005/6, mainly of the club's then mascot - a hilarious pony. I've no idea if he/she remains but it'll be fun finding out. We can welcome them or travel to the first fixture with a bit of a swagger, having only played them once in the Semi before and handed-out a huge 48 - 5 defeat. Of course what was 14 years ago I can't imagine many of the personnel remain.
RC Toulon
Yes, you read that right, Toulon are in the Challenge Cup this year and if I thought Scarlets will be upset that will be as nothing compared to the Toulonnais who have had a bit of a fall from grace in recent years. More fond memories for the Exiles here having played Toulon in back-to-back fixtures in December 2010's Heineken Cup. The fondness, unsurprisingly, only extends to a fun away trip with Toulon taking the honours in both fixtures (a narrow win at the MadStad and... a less narrow one away). While wider Toulon is a bit industrial the harbour and the area around the stadium felt a bit like a picturesque seaside town. I suspect, dates permitting, this will be the most popular trip amongst the support.
On the rugby side this feels like a pretty tough draw, if we get out of this group we should be on with a chance of winning it but I think that is unlikely. We'll probably have to make-do with these three for this year.
As I say I've never done Llanelli, I don't think Irish have visited Bayonne but Toulon was pretty welcoming. Please share your knowledge/experience and help people out getting to the fixtures. We're back in Europe folks, let's have fun.
pqs: qs: